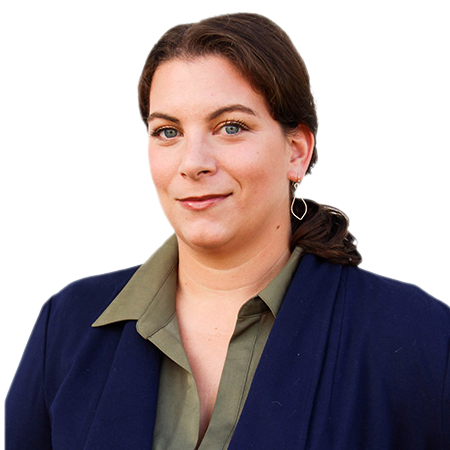 Nora T. Ciancio
Principal
Nora Ciancio's practice concentrates on healthcare defense and includes representation for healthcare practitioners in investigations and hearings before their respective licensing Boards in the Commonwealth of Virginia; credentialing; Medicare and Medicaid matters; OCR investigations; third party payor audits; and risk prevention, among other things. Her goal and focus are to aid providers in navigating the complex and ever-changing nature of state and federal laws so that they can focus on the thing that really matters: their patients and practice! Prior to joining GAD, Nora spent time practicing at healthcare nonprofits and state agencies, so she brings a unique perspective of having navigated the legalities of the healthcare system from all sides.
Nora's practice also includes representation in equine and animal law. She is the owner of a horse boarding business in Hanover county, she has been an equestrian for over 20 years, and is a life-long animal lover. Her herd currently includes her warmblood, OTTB, former kill pen pony, two rescue dogs, and a three-legged cat.
Nora joined the firm in 2017 in the firm's Richmond office. She received her Bachelor of Arts from the University of Richmond, and her J.D. from The Pennsylvania State University Dickinson School of Law.


State Board Licensing & Credentialing
Health Care
Risk Prevention
Guardianship
Medicare & Medicaid
Her practice includes:
State Board Licensing and Credentialing 

Board investigations
Consent Orders
Informal and Formal Hearings
Compliance with Orders and HPMP
Credentialing
NPDB statements and disputes
Peer Review

Health Care 

CMS/Medicare and DMAS/Medicaid
Third party payor audits and appeals
Telemedicine
Medspas and Mobile Clinics
DBHDS
OCR investigations
Regulatory compliance and certifications

Equine and Animal Law 

Boarding and leasing agreements and disputes
Sales contracts
Equine Liability waivers
Lesson and Training agreements and waivers
Insurance appeals
Ownership disputes
Pet "custody"
Regulatory compliance for shelters, and rescues
Penn State Law,
The Pennsylvania State University,
University Park, PA
J.D., May 2015
University of Richmond, Richmond, VA
B.A. Political Science and Economics
magna cum laude, May 2012
Virginia State Bar
Virginia Bar Association
Richmond Bar Association
American Health Law Association
The Potential Impact of a Board Action, Hampton Roads Physician Magazine, Spring 2022
The Implications of Recent ICSID Arbitrator Disqualifications for Latin America, 6 Y.B. on Arb & Med. 440
---
---