Goodman Allen Donnelly congratulates Michael Goodman, who was recently named to the 2021 Virginia Lawyers Hall of Fame.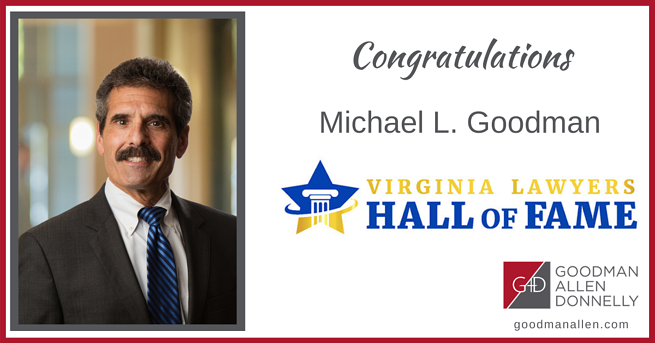 "Michael is nothing short of an icon in the areas of medical malpractice defense and licensure defense in the Commonwealth of Virginia, and it is impossible to quantify the positive impact he has made on the personal and professional lives of hundreds of health care providers over the course of his career."
– Eileen Talamante, Esq., R.N.
Member, Goodman Allen Donnelly
Membership in the Hall of Fame is reserved for Virginia lawyers age 60 and older in recognition of career accomplishments, contributions to the bar, development of the law in Virginia, as well as efforts to improve the quality of justice in Virginia. The 2021 Hall of Fame honorees will be celebrated in a virtual event to be held in May.