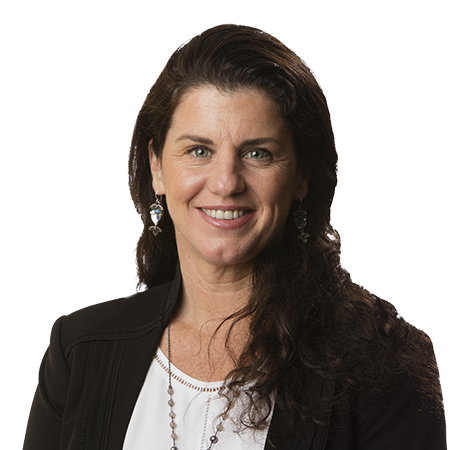 Eileen M. Talamante, Esq., R.N.
Member
As both a lawyer and a registered nurse, Eileen Talamante is passionate about advocating on behalf of fellow nurses and other health care providers. She is a shareholder member of the law firm of Goodman Allen Donnelly, in Richmond Virginia, where she concentrates her practice in the representation of nurses and physicians from all over the Commonwealth of Virginia in licensing and discipline matters before the Board of Nursing and the Board of Medicine, as well as other health care licensees before their respective regulatory boards. Her practice covers a wide breadth of issues including board licensing, investigations, and hearings, as well as credentialing, peer review matters, third-party payor inquiries/proceedings, and risk management issues. She regularly provides presentations to students, nurses, physicians, pharmacists, hospital risk managers, physicians, and medical practice managers.
Eileen has been elected to and served in leadership positions at both the state and national level. She has been a member of the Lewis F. Powell Jr., American Inn of Court, Richmond Chapter, since 2010, including President from 2017- 2019.  She has also been a member of the American Association of Nurse Attorneys since 2017, serving on their Board of Directors from 2017- 2021, and as President Elect in 2021.
Eileen was honored with two prestigious awards in recognition of her outstanding advocacy on behalf of nurses during 2020, The Year of the Nurse. In December of 2020, she received the Virginia Nurses Foundation's (VNF) "2020 Year of the Nurse Award" in recognition of her advocacy on behalf of nurses over a decade and during COVID pandemic. This award came on the heels of Eileen receiving the "2020 Outstanding Advocate Award" from The American Association of Nurse Attorneys (TAANA) in October of 2020.
While representing a heavy load of nurse clients and amidst the disruption of the early days of the COVID pandemic, Eileen also authored an article, "2020 is Designated as The Year of the Nurse… WOW, is it Ever…". The article expressed her belief that nurses will become stronger, more empowered, and more resilient when faced with the unprecedented challenges brought about by the pandemic, and outlined multiple ways for nurses to practice self-care, and protect their mental health and their nursing license. Her article received high reviews and was picked up for publishing in May of 2020 in both of the primary medical/legal publications in Virginia: Virginia Lawyers Weekly and the Virginia Medical Law Report.  Eileen was also named as a Gold Client Champion with Martindale Hubbell for 2022 and was recently selected to Best Lawyers 2023 for healthcare.
Eileen received her Bachelor of Science in Nursing from the University of Wisconsin in 1988 and worked her way through law school as a critical care nurse, earning her law degree, with honors, from the University of Tennessee College of Law in 1990.  With over 20 years of combined nursing and legal experience, she brings a unique understanding and perspective regarding the myriad of difficult issues our nurses, physicians, and other health care providers face in today's complex and highly regulated healthcare environment.



State Board Licensing & Credentialing
Risk Prevention
Health Care
University of Tennessee, Knoxville, College of Law, J.D., (with honors)
University of Wisconsin, Madison, School of Nursing, B.S.N.
United States Supreme Court
Commonwealth of Virginia
Tennessee
The American Association of Nurse Attorneys
Board of Directors (2017-Present)
President Elect (2021)
2020 Outstanding Advocate Award co-recipient
Lewis F. Powell, Jr. American Inn of Court (2009-Present)
Immediate Past President (2019-2021)
President (2017-2019)
Executive Committee Member (2010-Present)
Chair, Communication Committee (2010-2012)
Attorney Team Lead (2010-2011)
Virginia Bar Association
American Bar Association
American Nurses Association
Virginia Nurses Association
2020 Year of the Nurse Award recipient
American Health Lawyers Association
Virginia Medical Group Management Association
Virginia Chapter of American Society of Health Risk Management
---
---