Last week, Virginia Governor Ralph Northam signed Executive Order 60, which clarifies that certain provisions in the Virginia Code apply to and may limit liability for healthcare providers operating during the COVID-19 pandemic. Importantly, however, the Order does not prevent liability in the case of gross negligence or willful misconduct. The full text of Executive Order 60 is available here.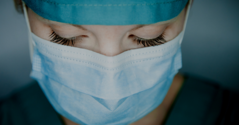 Those with questions about Executive Order 60 or potential liability during the COVID-19 crisis should seek legal advice from a licensed professional attorney in your jurisdiction. The attorneys at Goodman Allen Donnelly stand ready to assist the healthcare providers serving our community on the front lines during the current public health crisis.
---
This blog is made available by Goodman Allen Donnelly for general information, and does not constitute legal advice. By reading this blog, you understand that there is no attorney-client relationship between you and the firm. This blog should not be used as a substitute for competent legal advice from a licensed professional attorney in your state.