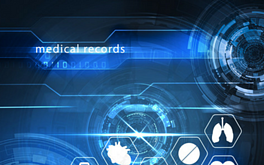 Electronic medical records ("EMR") have replaced hard copy, paper records in most health care settings, especially the hospital. While electronic records offer many improvements over handwritten records, a new study by The Doctors Company suggests that lawsuits involving EMR-based errors are on the rise.
A main criticism of EMR is that it minimizes the human element behind the practice of medicine – that it obviates the need for clinical judgment. For example, when a nurse inputs vital signs into a computer, the computer often dictates whether those values necessitate further workup. If so, the computer may then prompt the nurse to ask further questions, or perform additional assessments. Other algorithms might signal the physician to get involved when a nurse enters certain data into a patient's record. Those algorithms would send an "alert" to the physician's computer screen or a beep to the physician's beeper. In the pre-digital era, health care providers did not rely upon computer-driven protocols for treatment assessments and plans.
This new study emphasizes the importance of education on electronic records – specifically, education on what health care providers should and should not expect from EMR. The study also highlights the need for continued improvements in EMR software design. Often, the medical record is the only representation of what happened during a patient's treatment. The importance of this record in the medical malpractice context – be it electronic or not – cannot be underestimated.
This blog is made available by Goodman Allen Donnelly for general information, and does not constitute legal advice. By reading this blog, you understand that there is no attorney-client relationship between you and the firm. This blog should not be used as a substitute for competent legal advice from a licensed professional attorney in your state.