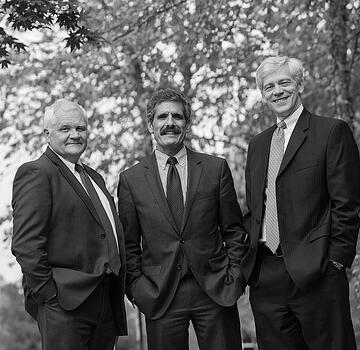 Goodman Allen & Filetti, PLLC has changed its name to Goodman Allen Donnelly. The change recognizes the contributions of Robert F. Donnelly, a founding member, who is now a named member. Goodman Allen Donnelly also recently announced an expansion of its practice areas and the addition of several new attorneys.
"This is an exciting time for our firm," said Managing Member Charles M. Allen. "We're delighted to acknowledge Bob Donnelly for his extraordinary accomplishments and contributions to our efforts. Bob has been invaluable in serving our clients in medical malpractice matters and in leading the effort to expand our services to meet the growing needs of our clients in the areas of medical malpractice, health care, intellectual property, commercial litigation, general business, real estate and estate planning."
Donnelly has focused his 27-year career on defending physicians, hospitals and other health care professionals sued for medical malpractice in Virginia courts. He has earned recognition in Best Lawyers in America® for Medical Malpractice Defense, U.S. News & World Report and Best Lawyers magazines, and as a "Virginia Super Lawyer" in Medical Malpractice Defense. Donnelly's peer review rating from Martindale Hubbell is AV Preeminent®.
Allen commented, "We have added strong new talent to our offices in recent months, and we look forward to continuing to give our clients the exceptional service they have come to expect from us."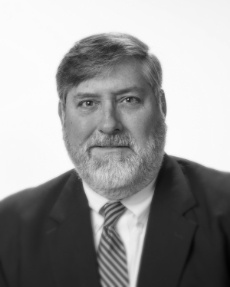 The firm's expanded services include the addition of E. Duffy Myrtetus as a member. Myrtetus received his B.A. degree from the University of Richmond and his law degree from St. Thomas University. He maintains a broad transactional and litigation practice, and is a member of the Virginia and Florida Bars. He is a former Chair of the Real Estate Section of the City of Richmond Bar Association, a past President of the Out-of-State Practitioner's Division of the Florida Bar, a former Chair of the Florida Bar's Council of Sections, and currently serves on the Florida Bar's Board of Governors. Myrtetus has an AV Preeminent® rating as well.
The firm has also recently welcomed new associates Martha A. Weis, Ashley E. Mullen, and Taylor D. Brewer.
In the Norfolk office, Goodman Allen Donnelly announced the departure of Dante M. "Dan" Filetti, a founding member, who leaves to explore new opportunities.  "Dan has been part of our many successes over the last 17 years, and we're grateful for his service to the firm," Allen said. "We wish Dan the best as he takes on new challenges."