As we continue to monitor the COVID-19 outbreak and phased re-openings, our chief concern remains the health and safety of our clients, colleagues and employees.
Goodman Allen Donnelly (GAD) remains open with business proceeding as usual. We also have plans in place that will ensure our clients continue to receive uninterrupted service from GAD.
Our attorneys and some of our staff members are able to work remotely, without interruption to allow for continued service for our clients.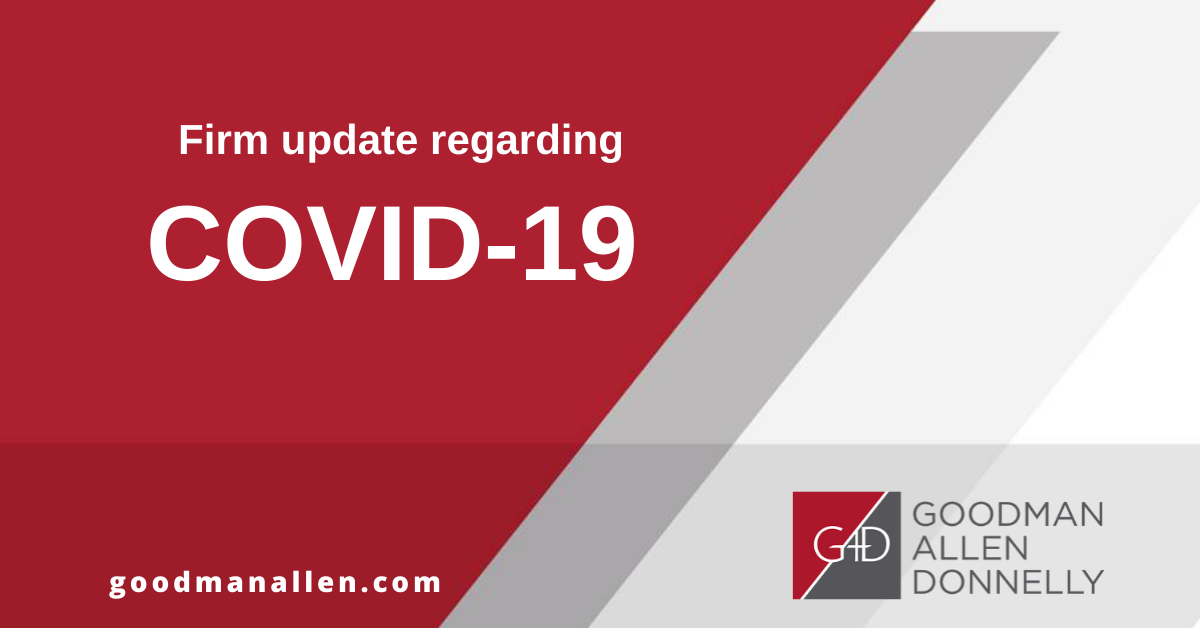 The firm will continue to utilize alternative means of communications to avoid unnecessary meetings and gatherings. Out of an abundance of caution and ongoing concerns regarding the COVID-19 virus, GAD continues to offer the option of telephone consults to allow you the ability to discuss your case with limited exposure to other people. GAD attorneys are available by phone and email. Please visit our attorney directory to contact your attorney directly.
We understand that these are challenging times. However, we are confident working together that we will get through this.
Please contact us if you have any questions.
We hope that you and your loved ones remain safe and healthy.