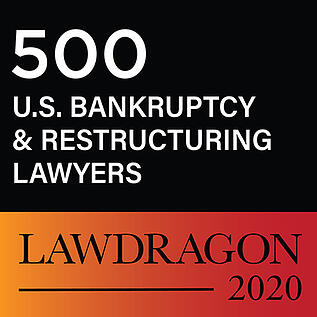 he firm congratulates Donna J. Hall for her selection to the Inaugural Lawdragon 500 Leading U.S. Bankruptcy & Restructuring Lawyers. This honor adds to the multiple ranking and awards that Donna has garnered in recognition of her dedication to her practice in bankruptcy and creditors' rights. Lawdragon's editorial team selected the honorees through submissions, journalistic research and editorial vetting from a board of attorney peers and clients.
As COVID-19 disrupts nearly all aspects of life, there is immense financial pressure on businesses, particularly those already in precarious financial position. Lawdragon.com describes the attorneys on this list as "masters of disaster", and are recognized for bringing "remarkable skills in financing, structuring, litigating and creating a pathway forward. Not even Houdini could wrest the chains of these times, but these experts know all the tricks for those companies seeking a fighting chance."
Congratulations, Donna, for this well-deserved honor!