by Eileen Talamante, Esq.,B.S.N.,R.N.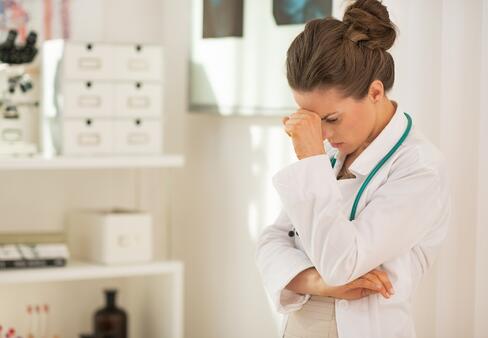 The Virginia Department of Health Professions (DHP) consists of 14 regulatory Boards including the Board of Nursing and the Board of Medicine, both of which are busier than ever investigating complaints made against physicians and nurses.  Ironically, most health care providers know very little about how the Board's investigatory and disciplinary processes, that is until he or she has been through the process. Instead, most providers are much more concerned with preventing and avoiding the dreaded medical malpractice claim. Board complaints, however, are more common than malpractice claims, particularly for nurses, and it is a Board complaint that has the potential to pierce the very heart and soul of every medical practice: If a health care provider's license is at risk, the ensuing  domino effect  can be life shattering to so many and on so many levels. Rarely if ever is there an insurance policy that provides coverage for the emotional and financial devastation that follows the suspension or revocation of a license.
Anyone can file a complaint with the Board, and the Board can discipline a licensee even if no patient harm has occurred (or even been alleged).  Further, unlike malpractice claims, there is a low threshold of proof needed to put the investigative process in motion. Most complaints are investigated, as long as the allegations "may" constitute a violation of the applicable laws and regulations. Bottom line, even the finest of physicians and nurses who have done nothing to violate the standard of care, may find themselves having to respond to complaints filed against them. Truth may be a defense to a complaint, but it is not a prerequisite to filing one.
What can you do proactively to help protect your license?
Ensure Insurance Coverage. Most malpractice carriers now offer a special rider to cover legal fees for defending Board complaints. Having your legal fees covered is certainly helpful in decreasing the anxiety caused by a complaint and also ensures that you have the advice and guidance of legal counsel.
Know the DHP website. The DHP website has a wealth of information including up to date information on all the applicable laws and regulations and guidance documents for your licensees. Learn to navigate the website and stay informed.
Stay current with applicable laws and regulations. Stay current with the applicable laws and regulations to ensure (rather than assume) that you are acting in accordance with all expectations of the Board of Medicine and Nursing.
What can you do if you are faced with a complaint?
Seek Legal counsel as early as possible in the process and only communicate with the investigator via legal counsel. Legal counsel seasoned in defending Board matters can help you and the licensee navigate through the Board's process as well as any ripple down effects of a disciplinary action including credentialing and third party payor issues, and any associated criminal matters (fraud, drug diversion, over- prescribing, etc.).
Take a Deep Breath. Most complaints are closed with no violations found. If you are contacted by an investigator, remain calm, polite and cooperative. However, that does not mean you have to acquiesce and give away the farm. There are laws in place to protect the practice and practitioners, so do not cower or allow yourself to be bullied. Likewise, do not become obstinate or obstreperous. You can take a momentary pause and tell the investigator that you would like to consult with legal counsel as to how best to approach the situation.
Respect deadlines and assist legal counsel. Don't panic, but also don't ignore or take deadlines lightly. Deadlines in a letter from an investigator or in a Notice from any Board should be respected and followed.  
Do not contact the complainant. It is not uncommon for a doctor or nurse to want to call the complainant to clear things up and make things all better. This is a really bad idea. Just don't do it.
How you respond to a complaint in the initial stages of an investigation can significantly impact the course of the investigation and ultimately the determination made by the Board in terms of case closure or discipline. By all means, continue to take measures to decrease exposure to potential liability and malpractice lawsuits; but also ensure that you are informed and practicing in accordance with the Board's expectations and all applicable laws and regulations. Bottom line, without a license to practice, there can be no practice.  So yes, it is kind of a big deal.
---
This article originally published in the Summer 2017 newsletter of the Virginia Medical Group Management Association.
This blog is made available by Goodman Allen Donnelly for general information, and does not constitute legal advice. By reading this blog, you understand that there is no attorney-client relationship between you and the firm. This blog should not be used as a substitute for competent legal advice from a licensed professional attorney in your state.